Data Center Features
Our goal is to always provide excellence and quality in our services to our clients and to optimize the cost-effectiveness, flexibility, and manageability of their data needs by maintaining a secure and reliable environment. We use high-quality hardware in order to minimize the risk of failure.
Your server will be housed in our state-of-the-art data center for the maximum reliability, security and speed. All of our systems are fully redundant, making sure that your server will never go down due to power outages or network loss. Our dedicated servers can be fully-configurable to be adjusted according to your need.
Fast Installation
A space for your server in our data center will be available as soon as you place a order in our website.
Scalable Solutions
In our Solution you can scale up and down rack space, Power & Bandwidth any time you want.
---
Support On-Demand
Experience technical team are available 24X7 in data center for Troubleshooting.
Call Support
Our dedicated support team also available in web Chat, Messenger, Whatsapp, Skype & Phone call.
Green Data Center
A green data center is designed to minimize the environment and maximized energy efficiency. A Data Center use a huge amount of electricity to cool server generated heat, we have developed customized rack and cooling system which take less than 30% to a traditional Data Center. Our Data Center Design and technology reduce energy demands for cooling and lighting data center floor. Our R&D Team is working day and night to reduce the environmental impacts and to make data center green. We are developing new technology of cooling, servers & Power.
Multihomed Network Connection
We powered redundant core network and multiple concurrently connected carriers, ensures there is no single point of failure within our network. Our upstream provider is our partner and they are connected to multiple ISP via BGP routing. We have control on our upstream provider. We can increase our bandwidth on demand when we need. We have our own ASN (132563) and IP address space provided by APNIC and nothing rented from any external provider. Our Multihoming Internet service provide you a highly reliable and stable Internet connection, No single point of failure in network, Redundant Internet connection through BGP engineering..
Redundant Power Supply
We invest in the latest power equipment and offer fully redundant power systems to ensure your applications and equipment will always be available. Reliable UPS System has been setup to our data center to reduce down time. We also have multiple standby diesel generators to ensure that your server never down due to power outage. On the other hand we also developed 2N redundancy means the data center has double amount of equipment needed for the operation. Such kind of configuration has no adverse effect on data center availability in case of any power outages.
Redundant Cooling System
In our data Center a advance HVAC and Cooling equipment provide top-tier performance and reliable cooling system. Our cooling system is dual powered to support optimal operation and maximize performance of servers. Our data center cooling technology maintains parallel redundancy protocols to ensure your equipment always receive the cooling its need. Temperature and Humidity are monitored 24X7 by our NOC team so you can rest easy knowing that someone is monitoring your vital equipment.
Public Cloud Solution
Our Dedicated cloud Server is a combination of superior support, high quality hardware and cutting-edge security system. Public cloud server in our data center provides you a full control to access compute, storage and bandwidth. The world's largest open-source cloud computing platform has been deployed in our data center. You have option to choose CPU, memory and storage as per your requirement.
Scalability & Reliability
Your server will be housed in our state-of-the-art data center for the maximum reliability, security and speed. In our data center we design everything fully redundant system from power to network. we can make sure that your server will never go down for network loss or power outages. Server hardware can be configured as per your need in our data center. As a leader of data center, our goal is to provide continuous operation of our facility in any circumstances. Our infrastructure has built-in redundancy and reliability for network connectivity, power, lightning protection, moisture detection systems, generator and UPS backup systems, fire detection, fire-suppression systems...
Highly Secure Facilities
Dual authentication is a minimum requirement to access our facilities. Data Center is covered with digital security cameras, bio matrix system, surveillance camera system, fire extinguisher, fire alarm system, highly trained security guards. Access to our data center is divided in different zone. one can not access any zone without permission. Our data center is located in a highly secure place and secured by surveillance cameras.
Colocation Suites available
Dual redundant power sources
Power availability up to 3.5 KVA
Network redundancy for Max Uptime
Online Tools Real-Time reporting
Guaranteed Resource Reservation
Service Level Agreement
High Availability Hardware Failover
Full administrative control
CCTV monitoring and surveillance
Cloud platforms and open standards
Unified Management Console
IT Process Automation
Network redundancy for Max Uptime
Hight energy efficiency
Choice of Control Panels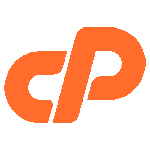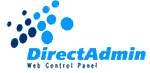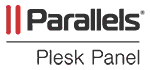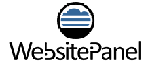 NEED HELP OR INFORMATION?
CALL,EMAIL,CHAT WITH

US